Inventory & Facilities Specialist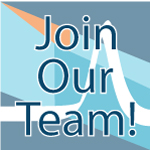 Brooks Applied Labs is an analytical chemistry laboratory, located in Bothell, that specializes in trace metals analysis and speciation to support the environmental and pharmaceutical market sectors. Our employees reflect our core values of creating a nurturing culture, striving for excellence and integrity in the work we produce, and contributing to a collaborative work environment.
We are seeking a detail-oriented, independent worker with excellent communication and critical thinking skills to fill a key role as an Inventory & Facilities Specialist. In this role you will provide key support for our laboratory groups and operations team to ensure critical ordering and facilities needs are met in a consistent and timely manner.
Responsibilities include:
ordering laboratory supplies
storage and organization of supplies
coordinating internal lot testing
data entry
basic equipment maintenance
lab maintenance and cleaning
vendor relations
other tasks as assigned by the VP of Operations
Required Qualifications:
High school diploma and at least 2 years professional work experience – or college degree
Very high level of organization and attention to detail
Ability to read, understand and follow written SOPs (English)
Must be legally able to work in the US, local candidates are preferred
Excellent written and verbal communication skills (English)
Strong working knowledge of the Microsoft Office Suite (Word, Excel, Outlook)
Ability to prioritize tasks and work in a fast-paced environment with minimal oversight and direction
Preferred Qualifications:
Associates degree or higher
Previous experience working in a laboratory environment (academic or professional)
Experience using Quickbooks
Physical & Cognitive Requirements:
Lift up to 40 pounds from floor to counter height
Seated at a computer workstation (5-7 hours/day)
Typing/keyboarding (4-6 hours/day)
Standing – minimal (1-2 hours)
Walking – infrequent
Climbing ladders – infrequent
Bending/stooping, squatting/crouching, kneeling – minimal
Carrying light-weight items or loading & pushing heavier items on a cart
Work safely near acids and chemical compounds that may require the use of personal protective gear (provided by BAL)
Work safely with sharp objects, such as knives and razor blades
Meeting deadlines
Regular communication with vendors and co-workers
Attention to detail
Making independent decisions
Occasional exposure to extreme cold
Schedule and Compensation:
This is a full-time (40 hours/week), non-exempt (eligible for overtime) position. Work hours are flexible, but are typically Monday-Friday 8:30 a.m. to 5:00 p.m. Occasional overtime may be required with little notice. Starting pay rate is $15-17/hour DOE. The first 3 months of employment the candidate will be considered "temporary" status. BAL provides Paid Sick Leave, 401(K) retirement plan and Employee Assistance Program. After 3 months, the candidate will be considered for conversion to Regular Status (based on performance) and eligible for full benefits as described in our Employee Handbook.
If you are a motivated self-starter with strong attention to detail and excellent communication skills, we encourage you to apply! To be considered, please submit your Cover Letter (please feel free to express your personality!) and resume to jobs@brooksapplied.com. Please include "Inventory & Facilities Specialist" in the subject line.
It is the policy of BAL not to discriminate in hiring, promoting, subcontracting, or in any other way discriminate against persons based upon gender, religion, race, national origin, color, ethnicity, age, sexual orientation, gender identity, sensory/mental/physical disability or serious medical condition, pregnancy or childbirth-related medical condition, breastfeeding status, citizenship status, military status, or any other classifications protected by state or federal law.