Business Development Assistant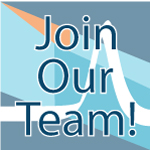 Brooks Applied Labs (BAL) is a growing analytical chemistry laboratory in Bothell, Washington specializing in trace metals analysis and elemental speciation, and we are looking for a Business Development (BD) Assistant to join our team. As a BD Assistant, you would work directly with all members of the BD Team, assisting with a variety of tasks, with the primary goal of keeping the BD Team operating efficiently by providing stellar administrative support. For this new position, BAL requires a hard-working, bright, customer-service oriented person with exceptional organizational and communication skills.
Job responsibilities include, but are not limited to:
Setting up new client folders and initiating draft quotes for incoming requests
Managing records in Customer Relationship Management software (CRM), including data entry of quotations and customer information into the CRM
Generating a variety of reports from that CRM that are used throughout the organization
Assisting BD Team on proposal development
Working with Graphic Designer on marketing-related tasks
Fielding web and phone requests, and eventually generating basic quotes for clients
Some infrequent travel may be required to attend national trade shows as an exhibitor for BAL's display booth
Required Qualifications & Competencies:
Proven ability to provide outstanding customer service to internal and external clients
Aptitude and enthusiasm related to sales and marketing
Exceptional attention to detail, the ability to work under pressure, and prioritize multiple tasks to ensure deadlines are met.
Must be proficient in Microsoft Office products (Word, Excel, PowerPoint, Outlook, etc.)
Positive attitude and ability to work with teams and independently
Must be legally able to work in the U.S.
Preference give to candidates with:
Experience with Microsoft Dynamics or other CRM software
BA/BS degree in a physical science; or college-level chemistry coursework or laboratory work experience
Experience working in an analytical laboratory and/or with methods for metals analysis a bonus
Location, Hours & Compensation:
Job duties are expected to be performed at our office in Bothell, WA. Relocation expenses are not reimbursable. Compensation for this entry-level business development position is dependent on sales and laboratory experience, with a range of $16 – $18/hour. This is a full-time (Monday-Friday, 40 hours per week), hourly (non-exempt; eligible for overtime) position with full benefits including medical/dental/vision insurance, generous PTO, 401k matching, profit-sharing, and significant opportunities for growth. Please see our Careers page for more information.
How to Apply
If you are passionate about connecting clients to high quality analytical services that have practical applications in our world, we encourage you to apply!
Please submit the following to jobs@brooksapplied.com. Include "BD Assistant" in the subject line:
Cover letter (Required! Please feel free to express your personality!) and
Resume
Candidates in our final selection will be asked to provide employment references.
An offer of employment is conditional upon (1) signing of the Brooks Applied Labs Ethical and Legal Responsibilities Agreement;  (2) signing of the Brooks Applied Confidentiality, Non-Competition, and Inventions Assignment Agreement; (3) providing proof of your identity and eligibility to work in the U.S., as required by the Immigration Reform and Control Act of 1986 (IRCA); and (4) verification of your academic degree(s) through provision of an unofficial transcript. 
It is the policy of BAL not to discriminate in hiring, promoting, subcontracting, or in any other way discriminate against persons based upon gender, religion, race, national origin, color, ethnicity, age, sexual orientation, gender identity, sensory/mental/physical disability or serious medical condition, pregnancy or childbirth-related medical condition, breastfeeding status, citizenship status, military status, or any other classifications protected by state or federal law.