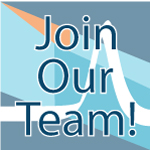 Brooks Applied Labs, an analytical chemistry laboratory in Bothell, WA, is seeking an experienced IT Manager to oversee and administer information systems for our small business. The successful candidate will have proven competency with systems and network infrastructure and administration, data security and data integrity, leadership of other staff and vendor management.
Primary responsibilities of the IT Manager include oversight of information security, planning and administration of information systems infrastructure (hardware and software), education and training of staff on security responsibilities, and management of IT staff and contracted service providers.
Specific responsibilities include, but are not limited to:
Develop, establish, and enforce data security policies and procedures in accordance with BALs Comprehensive Quality Assurance Plan (CQAP).
Ensure data integrity requirements for ISO 17025, TNI and DoD/DOE accreditation and cGMP compliance
Maintain IT infrastructure including servers, network components, computer workstations, and telecommunications system
Administer and maintain IT systems including firewall configuration, computer operating systems, phone system, software installations, and secure entry system
Administer staff user access controls
Manage data backup systems, on-site and off-site storage
Management of IT Group staff, including providing training, conducting monthly 1-on-1s, and quarterly coaching
Manage annual IT budget for hardware, software, fixed assets, hosted services, and professional services
Manage end-user help ticketing system including response and resolution of initiated tickets
Troubleshoot problems and outages not encompassed by help ticketing system
Manage service providers including licensing subscriptions, hosted services, and project-based initiatives
Serve as the Information Security Officer
Required Competencies and Certifications:
Minimum Bachelor's degree in Information Technology, Computer Science, or related field.
Minimum 3 years' experience of progressively increasing responsibility and complexity as an IT Professional.
Ability to read, write, understand, and communicate effectively in English.
Able to read, write, understand, and abide by company SOPs as they relate to IT Systems and Security.

Data Security/Data Integrity in a cGMP compliant environment is preferred.

Experience with data security, backup and recovery systems.
Demonstrated ability to effectively troubleshoot and identify IT solutions within aggressive timelines.
Demonstrated ability to manage and prioritize tasks.
Demonstrated ability to spearhead and lead projects involving multiple stakeholders.
Demonstrated leadership and/or mentorship skills.
Familiarity with the following hardware and software applications is preferred:
Avaya IP Office phone system
IT Helpdesk
LAN administration
Microsoft Active Directory
Microsoft Office 365
Microsoft SQL Server
Microsoft Volume Licensing
Microsoft Windows Server and Windows 7, 10
Sophos UTM
Veeam Backup & Replication
VMware
Schedule & Compensation:
This is a full-time (~40 hours/week) exempt position (not eligible for overtime). Our compensation package includes base salary (DOE ~$80,000 – $110,000 annually), employer subsidized medical/dental/vision coverage for the employee and their spouse/domestic partner and dependent children, $50,000 Life/AD&D insurance policy, employer matched 401(K) retirement plan, quarterly profit-sharing bonus, and 5 weeks of Paid Time Off accrual annually.
Application Instructions:
To be considered for a position at Brooks Applied Labs, please Apply Here.
It is the policy of BAL not to discriminate in hiring, promoting, subcontracting, or in any other way discriminate against persons based upon gender, religion, race, national origin, color, ethnicity, age, sexual orientation, gender identity, sensory/mental/physical disability or serious medical condition, pregnancy or childbirth-related medical condition, breastfeeding status, citizenship status, military status, or any other classifications protected by state or federal law.