Metals Chemist with ICP-MS Experience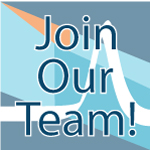 Brooks Applied Labs, an analytical chemistry laboratory located in Bothell, specializing in trace metals analysis and speciation to support the environmental and pharmaceutical market sectors, is looking for an analytical wizard with working experience on ICP-MS instrumentation to join our team.
Responsibilities:
Analysis of samples for trace metals by ICP-QQQ-MS
Data upload and review
Preparation of samples (waters, sediments, biota, etc.)
Calibration and maintenance of lab equipment and cleaning
Academic & Experience Requirements:
Minimum 2-year experience with ICP-MS in a commercial or government laboratory setting

familiarity with ICP-MS interference reduction technologies and Agilent software/instrumentation is a big plus.

BS/BA degree in chemistry, environmental science, or a related field

MS/MA in chemistry, environmental science, or a related field is a plus.

Knowledge of clean techniques and EPA Methods
Experience following cGMP protocols is a plus
Ability to read and follow SOPs
Excellent verbal and written communication skills
High level of organization and attention to detail
Demonstrated ability to keep a positive, upbeat attitude in a fast-paced work environment.
Ability to manage and prioritize multiple tasks
Ability to work in groups and be a team player
Must be legally able to work in the US. Local candidates preferred.
Physical Requirements & Working Conditions:
This is a laboratory position. Potential candidates must be comfortable working in a lab environment and using established safety protocols and protective equipment to perform the required duties. Duties may include:
Handling hazardous, caustic and corrosive chemical compounds
Working in a fume hood
Wearing a respirator
Standing for up to 6 hours
Some over-time may be required on short notice
Repetitive tasks involving fine motor skills and a high level of precision
Ability to lift up to 30 lbs.
Brooks Applied Labs offers a comprehensive benefits package that includes subsidized Medical, Dental and Vision insurance for employees and their dependents, 401(k) retirement account with employer match, Profit Sharing bonuses, Life and Short-Term disability coverage, 5 weeks of Paid Time Off, and much more! Please see our careers page for more information.
If you want to be part of a team that is driving positive environmental and human health outcomes through high-quality science and research, you are encouraged to apply!
To apply:
Please email your Cover Letter – Required! (please feel free to express your personality!) and Resume to jobs@brooksapplied.com; please reference "Metals Chemist" in the subject line.
It is the policy of BAL not to discriminate in hiring, promoting, subcontracting, or in any other way discriminate against persons based upon gender, religion, race, national origin, color, ethnicity, age, sexual orientation, gender identity, sensory/mental/physical disability or serious medical condition, pregnancy or childbirth-related medical condition, breastfeeding status, citizenship status, military status, or any other classifications protected by state or federal law.