Quality Assurance Assistant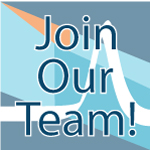 Brooks Applied Labs is an analytical chemistry laboratory, located in Bothell, that specializes in trace metals analysis and speciation to support the environmental and pharmaceutical market sectors. Our employees reflect our core values of creating a nurturing culture, striving for excellence and integrity in the work we produce, and contributing to a collaborative work environment.
We are seeking a Quality Assurance Assistant to support our QA team by reviewing data analytical chemistry projects involving trace metals analysis and metals speciation. You will use your knowledge of physical and chemical principles and quality assurance processes and systems to ensure data integrity and regulatory compliance. Typical duties may include:
Detailed review of laboratory-generated data for trace metals and speciation analysis in hardcopy, instrument software, and the LIMS.
Communicate and trouble shoot data issues with project managers and laboratory staff.
Work with the QA Manager to implement corrective action plans and process improvements.
Assist members of the QA department with creation of control charts, laboratory audits, review of MDL/DOC studies, and other tasks to ensure regulatory compliance.
The successful candidate will possess exceptional organizational and problem-solving skills, efficiently prioritize and perform tasks with high-level of attention to detail, and effectively communicate method deviations and corrective actions to a variety of stakeholders. This is an ideal position for someone with an enthusiasm for learning, who is ready to take their analytical chemistry experience to the next level.
Qualifications:
This is a fast-paced environment where work priorities can change in a moment's notice. You have demonstrated the ability to maintain a positive, upbeat attitude, and work collaboratively within and across groups to achieve team and business goals.
Required certifications and competencies include:
Bachelors Degree in chemistry or other physical sciences field (BA/BS degree in other field and significant lab experience may substitute).
Minimum 1 year experience in analytical laboratory setting where responsibilities included primary or peer data review.
Familiarity with environmental laboratory QA/QC practices.
Experience using LIMS software (Promium Element preferred) and/or instrument software (Agilent MassHunter) for data review.
Proficiency with Microsoft Office software (Excel, Word, and Outlook).
Ability to remain focused while working long hours at a computer in a busy office setting.
Effective communication (written and verbal) of data integrity issues to multiple stakeholders.
Ability to read, write and understand SOPs relevant to quality assurance processes.
Ability to apply mathematical operations necessary in data review.
Willing to contribute to a collaborative, diverse and engaging team environment.
Excited to support BAL's mission, vision, and core values.
Must be legally able to work in the United States.
Preferred Experience and Attributes:
Previous experience reviewing metals data, especially ICP-MS methods.
Experience working in an accredited/regulated (ISO 17025, NELAP, DoD, CGMP) laboratory environment.
Familiarity with cGMP processes as it relates to laboratory analysis.
Hours & Compensation
Job duties are expected to be performed at our office in Bothell, WA. Relocation expenses are not reimbursable. Compensation is dependent on previous laboratory and data review experience, typically starting at $16.00/hour – $20.00/hour DOE. This is a full-time (Monday-Friday, 40 hours per week), hourly (non-exempt; eligible for overtime) position. Overtime hours and flexible scheduling are required during periods of high workload. We offer a full benefits package including medical/dental/vision insurance, generous PTO, 401k matching, profit-sharing, and significant opportunities for growth.
How to Apply
If you are passionate about data quality and want to use your analytical skills to advance excellent science with practical applications in our world, we encourage you to apply!
Please submit your Cover letter (Required! Please feel free to express your personality!) and Resume here.
Candidates in our final selection will be asked to provide employment references.
An offer of employment is conditional upon (1) signing of the Brooks Applied Labs Ethical and Legal Responsibilities Agreement;  (2) signing of the Brooks Applied Confidentiality, Non-Competition, and Inventions Assignment Agreement; (3) providing proof of your identity and eligibility to work in the U.S., as required by the Immigration Reform and Control Act of 1986 (IRCA); and (4) verification of your academic degree(s) through provision of an unofficial transcript. 
 It is the policy of BAL not to discriminate in hiring, promoting, subcontracting, or in any other way discriminate against persons based upon gender, religion, race, national origin, color, ethnicity, age, sexual orientation, gender identity, sensory/mental/physical disability or serious medical condition, pregnancy or childbirth-related medical condition, breastfeeding status, citizenship status, military status, or any other classifications protected by state or federal law.