Arsenic (As)
"Well, we put it in wine, because it's less noticeable. When it's in tea, it has a distinct odor."
– Martha Brewster, Arsenic and Old Lace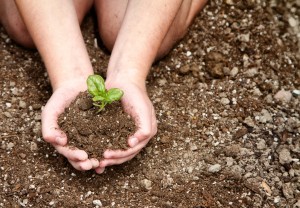 Arsenic is naturally-occurring throughout the environment and also widely used as a preservative for treated wood and as a pesticide in fields where we grow our food. Because of its chemical nature, it is frequently bioavailable and easily absorbed. Accurate and precise measurements of this classified human carcinogen are critical for managing our environment and protecting human health and safety. At Brooks Applied Labs, we have both the innovation and the expertise to provide you with ultra-low arsenic and arsenic speciation for virtually any matrix type. Please contact us to find out which arsenic test is the appropriate method choice for your samples.
Arsenic Species Analyzed by EPA Method 1632
Inorganic Arsenic (InorgAs)
Arsenite/Trivalent Arsenic [As(III)]
Arsenate/Pentavalent Arsenic [As(V)]
Monomethylarsonic Acid (MMAs)
Dimethylarsinic Acid (DMAs)
Selected Arsenic Species Analyzed by IC-ICP-MS
Inorganic Arsenic (InorgAs)
Arsenite/Trivalent Arsenic [As(III)]
Arsenate/Pentavalent Arsenic [As(V)]
Monomethylarsonic Acid (MMAs)
Dimethylarsinic Acid (DMAs)
Arsenobetaine (AsB)
Others (Please inquire.)
Types of Arsenic Analysis We Do:
---
Total Arsenic
When using inductively coupled plasma-mass spectrometry (ICP-MS) for analysis, samples are ionized by the ICP's torch and the resultant ions are detected on the basis of their mass-to-charge ratio (m/z). When compounds form that have the same m/z as the analyte of interest, the resulting measurements can be biased due to a polyatomic interference. Arsenic is one of the elements that is particularly prone to these polyatomic interferences. For example, when determining 75As, a very common interference is from argon chloride (ArCl). When 40Ar and 35Cl are present, the total mass is the same as 75As. This is only one example – there are many other polyatomic interferences for As. Since argon is used as the carrier gas, and chloride is present in many samples (such as foods, treated wastewaters, biological samples, and seawaters), lower accuracy and sensitivity is often seen during this analysis. By using interference reduction technology, such as Dynamic Reaction Cell (DRC) technology with the ICP-MS analysis, we can mitigate the interferences and provide increased accuracy and sensitivity for arsenic analyses.
Arsenic Speciation by EPA Method 1632
For environmental remediation and monitoring projects that require the determination of various arsenic species, such as inorganic arsenic, arsenite, arsenate, monomethylarsonic acid, and dimethylarsinic acid, regulatory compliance often requires that analyses be performed by EPA Method 1632. As one of the laboratories initially contracted by the US EPA to contribute to the 1996 validation study of EPA Method 1632, Brooks Applied Labs has unparalleled experience providing analytical services for the determination and characterization of various arsenic species by this extremely sensitive method in a wide range of matrices. Since the toxicity of arsenic found in water and food is highly contingent upon the particular species, EPA Method 1632 is frequently used to monitor ground water for total and dissolved fractions and foodstuffs and other biological tissues for inorganic arsenic forms. We have also developed a modification of the method suitable for soils and sediments. A hydride generation – cryogenic trapping – atomic absorption spectrometry (HG-CT-AAS) method, EPA Method 1632 allows for ultra-low detection limits. By adjusting the pH during hydride generation, specific species can be isolated and converted to their corresponding hydrides, which are then purged from the sample, cryogenically trapped, separated by their boiling points using gas chromatography, pyrolized and atomized in a quartz hydrogen flame atomizer, and detected using AAS. The sample collection, preservation, and handling requirements for EPA Method 1632 are very specific and consultation with one of our representatives is highly recommended prior to beginning a project. To learn more about our methods and how they can assist in your environmental remediation or monitoring projects,
contact us
today.
Arsenic Speciation by IC-ICP-MS
An alternative to EPA Method 1632 is the direct speciation analysis of arsenic using ion chromatography on a high-performance liquid chromatography system coupled to an inductively coupled plasma – mass spectrometer (ICP-MS). This IC-ICP-MS configuration allows for multi-element and multi-isotopic detection, high sensitivity, a wide linear dynamic range, and minimal polyatomic interferences. Samples are analyzed by anion exchange chromatography for quantification of various arsenic species and compounded.
Brooks Applied Labs has some of the lowest detection limits commercially available to our clients. Contact Us to get a customized list of our current MDL/MRL's for your project.