Technical Sales Specialist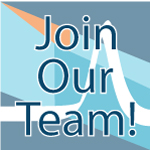 Brooks Applied Labs (BAL), an analytical chemistry laboratory in the Seattle area specializing in trace metals analysis and speciation, is looking for a Technical Sales Specialist to join our business development team. As a Technical Sales Specialist, you would represent and consultatively sell BAL's highly technical analytical chemistry services primarily to businesses and organizations in the environmental and pharmaceutical industries. The successful candidate for this role will have a deep understanding of the sales process, exceptional organizational and communication skills, and a proven track record of increasing sales contributing to company growth.
Job responsibilities include:
Developing an individual sales plan that aligns with BAL Business Development Plan and established goals for an individual book of business that can be tracked on a weekly, monthly, quarterly, and annual basis
Generating leads and identifying new potential clients
Preparing quotations for current and potential clients
Meeting with current and potential clients to make sales presentations and discuss service options
Attending, presenting, and occasionally exhibiting at national trade conferences and meetings
Negotiating pricing and contract terms with clients
Collaborating with the BAL marketing team to ensure marketing needs are met and contribute to achieving company revenue goals
Lead account management duties, in collaboration with the assigned BAL Project Manager, for key accounts
Meeting or exceeding quarterly and annual sales goals
Weekly verbal reports to Sales Manager
All members of the BAL business development group function as a team and support each other with these responsibilities.
Qualifications:
Minimum 3 years of working experience in a sales or sales management role for a professional services organization

Preference for sales experience in an analytical chemistry laboratory or closely related industry

Minimum of a bachelor's degree in a science-related discipline

A bachelor's degree in business, marketing, or other field combined with sales experience in a science-related service industry may substitute

Ability to quickly learn and understand the BAL scientific scope of services (specialty analytical chemistry for metals and metals speciation)
Superb interpersonal skills, including the ability to quickly build rapport with current and potential clients
Superb communication skills, including the ability to explain complex scientific information in a way that non-scientists can easily understand (verbally and in writing)
Commitment to BAL's core values, including uncompromising data quality and exceptional customer service
Attention to detail, the ability to work under pressure, and multi-task
Must demonstrate proven ability to work in small groups as a team player as well as to excel as an individual performer.
Must be able to travel to meet with clients and attend conferences (approximately 2-3 weeks/quarter but could vary greatly from quarter to quarter).
Must be legally able to work in the U.S.
Preferred Qualifications:
Experience in a commercial analytical chemistry laboratory, including a strong familiarity with analytical methods for the analysis of metals
Knowledge of NELAC, ISO 17025, and DOD/DOE QSM requirements
Experience with EPA methodologies for elemental analyses
Experience with the environmental testing laboratory industry
Position Details & Compensation: This is a full-time, salaried (exempt; not eligible for overtime) position with full benefits including medical/dental/vision insurance, generous PTO, 401(k) matching, profit-sharing, and significant opportunities for growth. Compensation includes a generous base salary (DOE, range appx. $70-90K/year) and may include an annual incentive bonus based on achievement of individual and group goals. Job duties may be performed remotely or at our offices located in Bothell, WA (outside of Seattle). A stipend for reimbursement of relocation expenses can be included in compensation package. Please see our Careers page for more information about our benefits package.
If you have a desire to be part of a dynamic and growing company that performs high-level laboratory work in a field where you can make a difference, you are encouraged to apply.
To be considered for a position at Brooks Applied Labs, please email your cover letter (feel free to express your personality!) and resume here.
It is the policy of BAL not to discriminate in hiring, promoting, subcontracting, or in any other way discriminate against persons based upon gender, religion, race, national origin, color, ethnicity, age, sexual orientation, gender identity, sensory/mental/physical disability or serious medical condition, pregnancy or childbirth-related medical condition, breastfeeding status, citizenship status, military status, or any other classifications protected by state or federal law.