On the Road Again…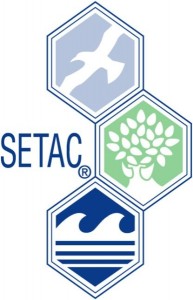 SETAC North America
Our Technical Services Specialist, Elizabeth Madonick and Sales Manager, Jamie Fox, will be attending the 36th Annual North America Meeting for SETAC in Salt Lake City, UT from November 1-5, 2015. This year's theme is "Buzzing with Science, Cross-Pollination for Environmental Progress" and will draw more than 1900 scientists and environmental professionals to collaborate and learn about the latest environmental research and technology. Elizabeth and Jamie would love to connect with you, so let us know if you will be attending as well!
International Water Conference
Join our Director of Business Development, Russ Gerads and Technical Sales Manager, Jamie Fox, at the 76th Annual International Water Conference in Orlando, FL from November 15-19, 2015. The IWC is considered the world's premier conference confronting the challenges of industrial water treatment. Certainly let us know if you will be attending so we can discuss how BAL can assist you with your wastewater treatment challenges.