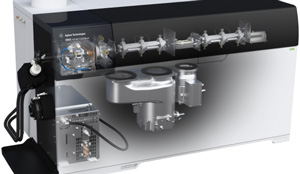 Brooks Applied Labs hires intelligent and inquisitive individuals with valuable research and laboratory experience for exciting careers. Once employed at Brooks Applied Labs, employees are enriched by the collective institutional wisdom of Brooks Applied Labs, created by present and past employees. Brooks Applied Labs takes great pride in its employees and their accomplishments.
Full-time, regular employees receive a generous benefits package including:
Profit sharing bonuses: 20% of all profits paid out to the employees
80% employer-paid medical & dental insurance for employee, spouse/domestic partner, and dependent children
BAL offers a 401(k) plan, with the company matching ½ of your first 6% contributed
Long-term disability insurance
Life insurance: Minimum of $50,000 per employee
Tax-advantaged healthcare, dependent care, and transit spending plans
5 weeks paid leave (flexible personal time off) per year: Includes flexible holidays, vacation time, and sick time
Flexible hours: We believe everyone needs a life outside of work!
Fun and friendly work environment: Great people and a great company!
For future consideration for other positions, please submit your resume.