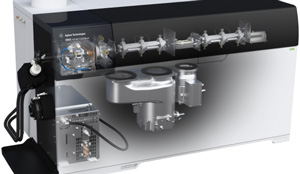 Brooks Applied Labs hires intelligent and inquisitive individuals with valuable research and laboratory experience for exciting careers. Once employed at Brooks Applied Labs, employees are enriched by the collective institutional wisdom of Brooks Applied Labs, created by present and past employees. Brooks Applied Labs takes great pride in its employees and their accomplishments.
Full-time, regular employees receive a generous benefits package including:
Profit sharing bonuses: 20% of all profits paid out to the employees
80% employer-paid medical & dental insurance: Comprehensive plans with very low deductibles for the whole family
BAL offers a 401(k) plan, with the company matching ½ of your first 6% contributed
Short- and long-term disability insurance: With only a 15-day wait period
Life insurance: Minimum of $50,000 per employee
5 weeks paid leave (flexible personal time off) per year: Includes flexible holidays, vacation time, and sick time
Flexible hours: We believe everyone needs a life outside of work!
Fun and friendly work environment: Great people and a great company!
Brooks Applied Labs is currently hiring for positions listed below.
Brooks Applied Labs, an analytical chemistry laboratory located in Bothell, specializing in trace metals analysis and speciation to support the environmental and pharmaceutical market sectors, is looking for an analytical wizard with working experience on ICP-MS...