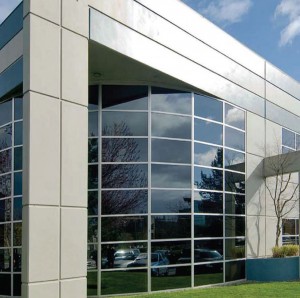 In addition to a highly qualified staff of dedicated scientific professionals, Brooks Applied Labs maintains a state-of-the-art facility with the dedicated equipment, instrumentation, and infrastructure necessary to provide the highest quality trace metals analytical services. Located in Bothell, Washington, our approximately 23,500 square foot controlled-access facility includes all of our administrative and managerial offices, specialized analytical laboratories, and secured sample storage areas, providing our company with the capacity to process even large quantities of samples in a consistently effective and timely manner.
Comprising over half of our entire facility, our custom designed laboratories are ideally suited for preparing and analyzing samples for projects that require the most accurate and precise results for low-level metals and metals speciation. All possible precautions are taken to reduce potential metals contamination and all laboratory consumables, supplies, and reagents are constantly monitored for ultra-purity.
To ensure the integrity of our clients' samples and to protect the health and safety of our staff, sophisticated HEPA-filtered air handling systems supply all of our laboratories with closely monitored Class 100-equivalent quality air, and any potentially harmful fumes are quickly swept from laboratory areas by all-plastic fume hoods. To ensure that no interruptions in our water or gas supply can occur, ultra-pure gasses (argon, nitrogen, helium, and hydrogen) are stored in bulk quantities and are monitored by our supplier, and ultra-pure deionized reagent water is supplied from a custom-built reverse osmosis system with a 250-gallon reservoir.
Brooks Applied Labs is constantly investing in and implementing methods that take advantage of the latest advanced analytical instrumentation and equipment in order to provide our clients with the highest quality data available. We partner with many leaders in their industry for heavy metal testing such as IEH Laboratories and MEI Laboratories. Multiple redundant IT systems provide extensive security and backup capabilities to ensure that only those with proper authorization are capable of accessing our laboratory information management system (LIMS) or other client-related files and that regularly scheduled and automated daily backups occur to preserve data in the event of a catastrophe. Detailed security and emergency response procedures are in place for the protection of staff and samples, in addition to a comprehensive chemical hygiene plan.
Listed below is just a partial account of some of the analytical instrumentation and equipment that are consistently utilized and properly maintained to accomplish the preparation and analysis of a variety of samples for low-level metals and metals speciation.
Instrumentation & Equipment