Biomonitoring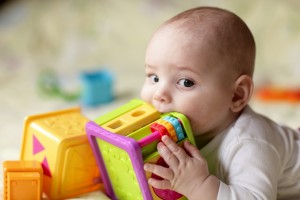 Assessing human exposure to toxic metals and their potential health effects has recently come to the forefront of public concern with frequent stories in the media of elevated metals in many products including infant formula, fruit juice, consumable products containing rice, fish, vaccines, and toys, and in some occupational and residential environments. An ever-increasing demand for definitive answers has prompted body burden studies across the country.
Metal speciation in biomonitoring has been gaining significance because a metal's valence state and molecular form frequently dictates its availability for uptake into the human body and the subsequent potential for deleterious effects.
For more than a decade, Brooks Applied Labs has been providing services for analytical method development and specialized analyses for trace metals and metal species in a variety of human tissues and fluids including:
blood
urine
hair
teeth
synovial fluid
gastrointestinal fluid
fingernails and toenails
Over the years, Brooks Applied Labs has developed a number of analytical methods to overcome the common issues and interferences normally associated with analyzing these complex matrices. The laboratory staff at Brooks Applied Labs is also fully trained in the safe handling of potentially infectious materials and is a BSL2 laboratory.
Request a quote online to get your project started today!
Biomonitoring Public Projects
---
Brooks Applied Labs' specialized metals analytical expertise in this area has been valuable to lawyers for litigation cases, university researchers, and non-profit organizations for public awareness campaigns. Some examples of public, non-confidential projects that Brooks Applied Labs has been involved in include:
Pollution in People Study
Brooks Applied Labs analyzed hair samples for mercury for the Washington Toxics Coalition for their "Pollution in People Study", a look at contaminant levels in people from Washington State.
Body of Evidence Study
Brooks Applied Labs analyzed methyl mercury in hair, lead in blood, and arsenic species in urine samples from Maine residents for the Alliance for a Clean and Healthy Maine and their study "Body of Evidence: A Study of Pollution in Maine People".

Method Related Work
---
BAL also has a number of studies that have been funded both internally and externally with the goal of developing new methods and improving existing methods for the accurate and precise quantification of low-level trace metals in urine, hair, and blood samples. BAL had published and/or presented the following work related to the methods that are proposed for metals analysis in hair, urine and blood samples:
Total cobalt determination in human blood and synovial fluid using inductively coupled plasma-mass spectrometry: method validation and evaluation of performance variables affecting metal hip implant patient samples
Identification and mitigation of preparatory and analytical biases were investigated to maximize confidence in results reported to physicians supporting revision surgeries.
Download the Scientific Article Published in the Journal Toxicological & Environmental Chemistry

A Comparative Study of Analytical Methods for the Determination of Trace Metals in Blood using ICP-MS
The focus of this study was to determine a simple and precise technique for the analysis of multiple trace elements in whole blood.
Download the Comparative Study of Sample Dilution Techniques for the Analysis of Trace Metals in Whole Blood poster 

Optimization of an Analytical Method for the Determination of Trace Levels of Cr, Ni, Fe, and V in Urine Samples Using ICP-DRC-MS
Urine samples from individuals known to be occupationally exposed to particulate metal fumes were analyzed with methods developed by Brooks Applied Labs and optimized to provide accurate and quantifiable results at low parts-per-trillion concentrations.
Download the Simultaneous Determination of Stainless Steel Components in Urine Samples Using ICP-DRC-MS poster

Determination of Methylmercury in Human Hair: A Comparison of Digestion Methods
Brooks Applied Labs Analyzed human hair samples to evaluate and compare the effectiveness of two methods of digestion for methylmercury analysis.
Download the Determination of Methylmercury in Human Hair: A Comparison of Digestion Methods Report

Brooks Applied Labs has some of the lowest detection limits commercially available to our clients. Contact Us to get a customized list of our current MDL/MRL's for your project.