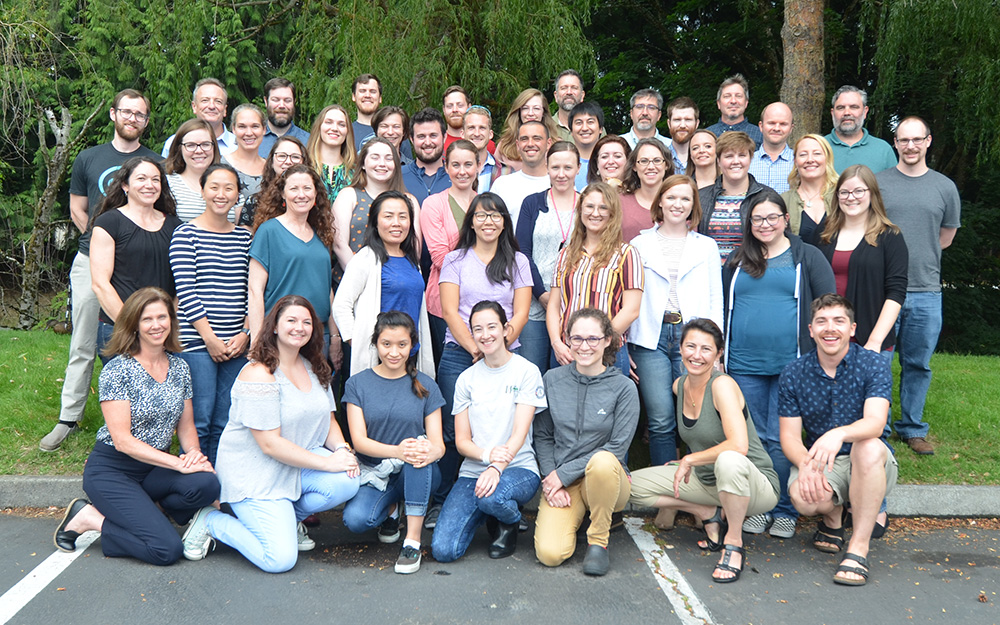 Brooks Applied Labs provides Meaningful Metals Data and Advanced Speciation Solutions to hundreds of projects worldwide, and we are very dedicated to staying in our niche. Many members of our staff, from the Sample Disposal Technician to our CEO, are seasoned veterans in the world of ultra-trace metals analysis and metals speciation. Together we work to provide thoroughly ultra-clean and pre-tested sampling equipment, fast turn-around-time options, high-quality validated data, and custom reporting packages at competitive prices to ensure that our clients receive the data and consulting they require to make critical decisions.
The Brooks Applied Labs Mission
Our Mission
Motivated by the belief that we can change the world for the better, Brooks Applied Labs works to drive transformational environmental and human health outcomes by providing our clients with cutting edge, high quality analytical services for trace metals and elemental speciation.
Our Vision
We empower better scientific decision-making by collaborating with our clients to solve complex analytical problems in an innovative workplace that honors our core values: culture, data quality, and work environment.
Our Core Values
Culture: Each employee, no matter what their position or tenure, is empowered with a sense of stewardship. We are accountable to each other and to our clients for acting with integrity, efficiency, and strength of character. We take great pride in the work we perform individually, the quality of our product, and being part of a company that is passionate about its culture of resiliency and employee-centric values.
Quality: Our company is built on a foundation of doing good science with integrity to produce excellent data quality that is highly valued by our clients. We are the recognized experts in our field, with a superior reputation for delivering the most defensible data quality along with the technical analysis to break down the barriers to understanding chemistry for our clients. We pair this with proactive customer service that is truly responsive to the clients' needs and delivers beyond their expectations.
Work Environment: We strive to support each other in an enjoyable professional atmosphere that promotes safety and honors the ideas of our diverse co-workers with respect and openness. We continuously enhance our understanding of science through collaboration, teamwork, creativity, and problem solving. We support each other in personal and professional pursuits.
Culture, Diversity, and Inclusivity
Brooks Applied Labs prides itself on its commitment to maintaining a workplace that highly values and embraces openness and diversity. We believe that a workforce from a variety of backgrounds and beliefs enhances our culture of limitless learning opportunities and is built on a foundation of respect, positivity, compassion, and trust. Every individual brings with them unique knowledge and experiences that add to the richness of our workplace and to our ability to stay on the cutting edge of innovation. We strive to enable all employees to pursue their potential and feel accepted, and we affirm our dedication to a corporate culture that supports inclusion and equity through fairness and progressive values in our company's policies and practices.