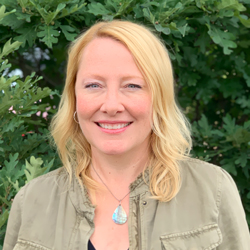 After over 25 years in this industry, this is most exciting time of my professional career! Following our 2015
merger
, we moved into a new and much larger location, negotiated a smooth organizational transition, and gently pushed all of the puzzle pieces into exactly the right places to set our company up for success while keeping a strong focus on our
Mission, Vision, and Core Values
.
One of the qualities here that I am most satisfied with is our enduring commitment to exceeding our clients' expectations. We're not just passionate about our data quality, but everything else that creates a rewarding analytical laboratory experience for our customers, from genuinely helpful and knowledgeable customer service to technical expertise you can be confident in. Whether our clients come to us for a relatively simple analysis or to collaborate on a massive remediation project, they know they can expect subject-matter expertise, responsiveness, and results that are supported by an exceptional quality assurance system.
At Brooks Applied Labs, we pride ourselves on our outstanding data quality, innovative method development, consulting services that solve real problems, unparalleled customer service, ultra-low detection limits, and real passion for good science. It's these aspects that have established us as the premier specialty metals analytical laboratory in North America. Our tagline says it all: We don't just provide Meaningful Metals Data, but also Advanced Speciation Solutions!
We could not exceed our client's expectations without being extremely committed to supporting the professional development and well-being of our staff. As a small business with less than 70 people, we go above and beyond to offer our employees the best benefits possible and opportunities to enhance their knowledge of their craft through training courses, leadership development opportunities, and conference attendance. I am tremendously proud of the Brooks Applied Labs staff and of the company that we have created together!
Sincerely,
Michelle Briscoe
President/CEO