Brooks Applied Labs is Back On the Road Again!
DoD EMDQ Workshop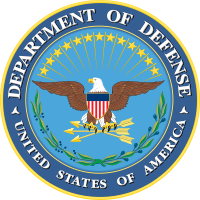 BAL's Technical Sales Manager,
Jamie Fox
, is headed back to Phoenix again to present at the 2017 Department of Defense Environmental Monitoring and Data Quality Workshop. This annual conference will be held April 18 – 20 at the U.S. Bureau of Land Management National Training Center and covers a number of data quality and analytical chemistry topics that center on the DoD Environmental Laboratory Accreditation Program (ELAP). Jamie will be presenting during the
Emerging Contaminants
session on "Advances in Detection of Hexavalent Chromium." Brooks Applied Labs is accredited to DoD Quality Systems Manual V5.0 and compliant with V5.1, the latest version just released. Please
contact us
for a copy of our DoD ELAP certification or if you would like to connect with Jamie in Phoenix.
ACIL P2 Meeting

BAL's President/CEO, Michelle Briscoe, will be attending the ACIL Policies and Practices (P2) Meeting in Arlington, Virginia, April 19 – 21. The P2 Conference is an annual event that includes a full day of industry and sector specific meetings on government relations topics and updates from key members of the major EPA programs (RCRA/SW-846, Clean Water Act, Safe Drinking Water, and Clean Air Act). In addition, a round-table discussion is on the agenda on the topic of Managing Laboratory Risk: Anticipating Speed Bumps to Prevent Catastrophes and Michelle will be presenting in this session on the topic of "Reducing the Risk of Staff Turnover: Developing Great Managers and Culture". Please let us know if you would like to hear more or if you would like to connect with Michelle while she's in the Washington, D.C. area.