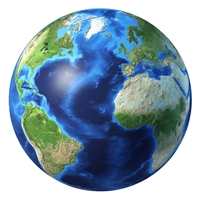 If you follow our newsletters, you probably have noticed that BAL staff have had a busy winter and spring attending and presenting at many conferences around the country and even overseas. In case you missed any of the announcements or would like a copy of the presentations, here is a recap:
In February, Jamie Fox, presented at the Energy, Utility & Environment Conference in San Diego on Wastewater Selenium Chemistry in Bioreactor Treatment Systems (contact Jamie for a copy of the presentation). Also in February, two of our scientists, Dr. Hakan Gürleyük and Tamas Ugrai, presented at the European Winter Conference on Plasma Spectrochemistry in Austria. Hakan spoke about the Determination of radium in natural waters using IC-ICP-MS after on-line preconcentration (contact us for a copy of the presentation), while Tamas presented on Reducing the risk of inaccurate results when quantifying trace elements in seawater using ICP-QQQ-MS.
In March, Elizabeth Madonick, presented a poster at the AEHS Foundation's International Conference on Soil, Water, Energy, and Air in San Diego on Reducing the Risk of Inaccurate Results When Quantifying Trace Elements in Seawater.
And then last month, Jamie presented at the Department of Defense Environmental Monitoring and Data Quality Workshop in Phoenix on Advances in Detection of Hexavalent Chromium, while Michelle Briscoe presented the same week at the ACIL Policies and Practices Meeting in Washington, D.C. on Reducing the Risk of Staff Turnover: Developing Great Managers and Culture.
Stay tuned for future conference announcements and presentations through our newsletter. Hope to see you out on the road!