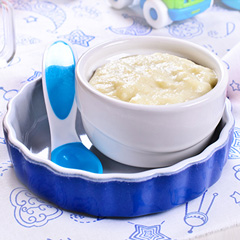 In December 2017, The New York Times (and featured in the February 2018 ACIL Industry Insights (American Council of Independent Laboratories)) highlighted an important study by Healthy Babies Bright Futures (HBBF) which explored the topic, "Should You Be Worried About the Arsenic in Your Baby Food?" In both the article and in the associated HBBF report (found here), Brooks Applied Labs was named as the analytical laboratory partner that provided the testing services for total arsenic and arsenic speciation in a broad variety of baby foods. From the HBBF report, "We commissioned a nationally recognized laboratory with expertise in arsenic analysis, Brooks Applied Labs (BAL) near Seattle, Washington (https://brooksapplied.com/), to test for arsenic in the 105 cereal containers included in this study…BAL specializes in low-level metal analysis, including arsenic analysis in food. It has tested a wide range of cereals and grains. Its sensitive methods can detect arsenic in a wide range of infant cereal types, including non-rice varieties with low arsenic amounts."
Brooks Applied Labs is honored to be part of such an important study that will undoubtedly have a direct impact on the future of infant nutritional safety and possible future FDA regulation in this area.
Visit our Food, Beverages & Supplements page to learn more.