BAL Stands with those Fighting for Equality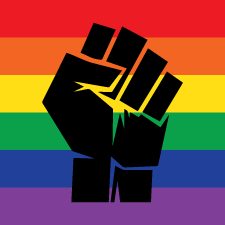 Recent events such as the tragic and senseless killing of black people at the hands of police officers and the revocation of federal transgender health care protections have shaken all of us. Unfortunately, these are not new occurrences; they have been happening in our society for some time. What is new is the demand for the status quo to change. At Brooks Applied Labs, we believe in equality for all people, and we will not tolerate bias or racism. We recognize and embrace the diversity of our employees and our clients. We stand in solidarity with those who are fighting for real change that will lead to justice for the victims of racial injustice, accountability for those who perpetuate violence, and the empowerment of all groups of people who have been oppressed by inequity.
BAL is showing our support in a variety of ways. We support and applaud our staff that have participated in peaceful protests. We will work with our staff to make corporate donations to groups supporting equity. We will continue to be a welcoming and inclusive company and encourage and support each other to show up as their authentic selves.
"Injustice anywhere is a threat to justice everywhere." – Martin Luther King Jr.