Monday's Milestone U.S. Supreme Court Ruling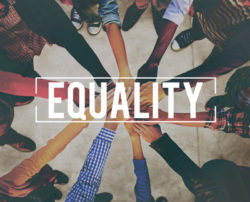 You may be surprised to learn that, until last Monday, discrimination by employers on the basis of sexual orientation or gender identity was legal in a majority of states in the US. This type of discrimination has been illegal in our state since 2006, but it was legal in 30 other states until this week.
Monday, the Supreme Court issued a landmark decision which holds that Title VII of the Civil Rights Act of 1964 prohibits employment discrimination against an individual on the basis of their sexual orientation or gender identity. The decision resolved three cases before the Court – in two of those cases, employees were fired from their jobs when their employer found out they were gay; in the third, a transgender woman was fired when she courageously notified her employer that she decided to have gender reassignment surgery and to live and work full-time as a woman. 
At Brooks Applied Labs our policies already prohibit such discrimination and this ruling does not change our commitment to non-discriminatory behavior against any employee. However, the importance of this ruling to those of us in the LGBTQI+ community across the country, to our families, and to anyone who believes in equality, inclusion, and non-discrimination cannot be overstated.    
As we have all been seeing and discussing in recent weeks, there is still much more that needs to be done to ensure basic and fundamental civil and human rights for all people. There has been much to mourn or get angry about lately. This historic ruling is a significant step forward in that fight, and as June is Pride Month, it should be celebrated. 
Michelle Briscoe, Brooks Applied Labs President/CEO