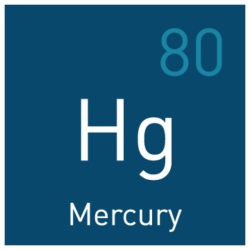 Mercury
is not very abundant in the planet's crust; however, even modest increases in the quantity of mercury being introduced into the global environment is a matter of considerable and growing concern. Mercury contamination can threaten the health of humans and wildlife, from industrial sites to the most remote wilderness areas. Mercury is considered a global pollutant since it can affect the environment in areas far removed from the point of its original release.
Since 1982, Brooks Applied Labs has devoted significant resources to the research and development of the analytical methods and instrumentation necessary to quantify mercury and methylmercury concentrations at ultra-low levels in even the most complex matrices. Our early research contributed substantially to the development and validation of EPA Method 1631 and EPA Method 1630 for the determination of mercury and methylmercury in waters at sub-parts-per-trillion levels.
Over the decades we have developed and perfected our analytical methods to determine mercury and methylmercury concentrations in even the most complex matrices.
We routinely analyze the following for mercury and methylmercury with some of the lowest detection limits available to our clients:
The monthly Brooks Applied Labs (BAL) newsletter contained many interesting and informational articles over the past year. To start off 2020, here's a recap of the most popular newsletter pieces from the past year (click on link for the full article): Choosing the...