DoD EMDQ Workshop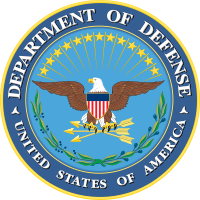 BAL's Technical Sales Manager, Jamie Fox, will be presenting at the 2016 Department of Defense Environmental Monitoring and Data Quality Workshop on April 12th. This annual conference, held April 12th – 14th at the Robert A. Young Federal Building in St. Louis, covers a number of data quality and analytical chemistry topics that center on the DoD Environmental Laboratory Accreditation Program. Jamie will be presenting during the Method Innovations session on "Improving Elemental Data Quality with Advanced Instrumentation Utilizing Multiple Interference Reduction Technologies." Brooks Applied Labs is accredited to the latest version of the DoD Quality Systems Manual 5.0. Please contact us for a copy of our latest certification or if you would like to connect with Jamie in St. Louis.
ACIL P2 Meeting


BAL's President/CEO, Michelle Briscoe, will be attending the ACIL Policies and Practices (P2) Meeting in Arlington, Virginia, April 25th – 27th. The P2 Conference is an annual event that includes a full day of industry and sector specific meetings on government relations topics and updates from key members of the major EPA programs (RCRA/SW-846, Clean Water Act, Safe Drinking Water, and Clean Air Act). In addition, round-table discussions are on the agenda on the topics of "The Laboratory Executive's Role in Establishing a Culture of Ethical Behavior" and "Best Laboratory Business Practices," and there will be an executive coaching session on leadership and communication. Please let us know if you would like to hear more or if you would like to connect with Michelle while she's in the Washington DC area.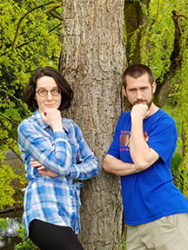 Brooks Applied Labs employees' Scott Anderson and Tiffany Stilwater individually completed programs Master Naturalist and Master Gardener! Each program has several months of class lectures and a strong emphasis on sustainability, restoration, science-based landscape management, and volunteerism. Scott and Tiffany will be donating approximately 200 hours of service over the next two years. In the near future, Scott will be leading an urban plant identification hike and will assist in choosing the 2017 plant "Species of the Year". Tiffany will be staffing a Master Gardener's booth at local farmers markets and focusing on maintaining a vegetable garden for Shorewood High School Culinary Arts program. We are very proud of our staff who spend their personal time giving back to our community, and we congratulate Scott and Tiffany on this accomplishment!