When routine analytical testing indicates that a sample contains elevated levels of arsenic, more detailed characterization is often warranted. Performing arsenic speciation analysis – where specific molecular forms of arsenic are individually quantified – is often critical; however, if you don't select the most appropriate analytical method, you can end up without the data you need or paying too much for data that is not helpful. But with dozens of potential arsenic species and numerous analytical options available, deciding what analyses to request can sometimes seem overwhelming. Brooks Applied Labs has decades of experience offering advanced arsenic speciation services and can help you choose an appropriate approach to meet the objectives and budget of your project.
Differentiating between the two most common forms of inorganic arsenic, arsenite and arsenate, is generally required for determining an appropriate treatment method for water samples known to contain elevated arsenic concentrations. This is because arsenate is typically directly amenable to conventional treatments like adsorption or co-precipitation, but arsenite is not. While arsenite and arsenate may be the most common arsenic species in simple waters, those from reducing environments or with significant biological activity can contain more unique species such as thioarsenicals or organic arsenicals like monomethylarsonic acid, dimethylarsinic acid, and trimethylarsine oxide. Moreover, certain sample types like landfill gas condensates can even contain volatile arsenic species like trimethylarsine. Brooks Applied Labs has developed methods tailored for the collection, preservation, and analysis of not just simple waters, but also these more complex ones to ensure that our clients can trust the integrity of their data.
While individually quantifying arsenite and arsenate provides crucial information for water samples, it is often unnecessary for biota and food. Most promulgated or proposed regulations for these latter sample types only set limits on the inorganic arsenic content, which they define as the sum of arsenite and arsenate. Examples of such regulations are California's Proposition 65, the US FDA's proposed limits for juices and infant rice cereal, and the WHO-FAO and EC limits for inorganic arsenic in rice products. Therefore, requesting inorganic arsenic quantitation in food and biota, rather than differentiation between arsenite and arsenate, typically suffices and can save clients money. But quantifying other species beyond inorganic arsenic is vital as an additional quality control check: comparing the sum of detected arsenic species against the separately determined total arsenic concentration (i.e., determining the mass balance) helps evaluate the completeness and accuracy of the data. Measuring other less common arsenic species can also be important for projects investigating the bioavailability, toxicity, or metabolism of arsenic.
Brooks Applied Labs understands that each project is unique, and a one-size-fits-all approach is never in the client's interest. We offer numerous preparatory and analytical methods, customized for the sample matrix and target analytes, and have experienced staff available to help you decide what fits your individual needs. Should your next project require more detailed characterization for arsenic in waters, biota, food, soils, sediments, or another matrix, please contact us to see how we can help!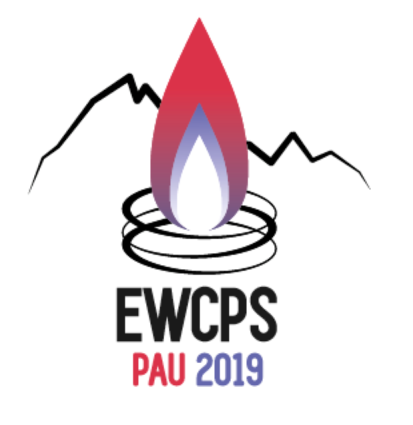 BAL's methods are predominantly based on ICP-MS technology so it should surprise no one that the Winter Conference on Plasma Spectrochemistry is one of the highlights of our year. This year's conference takes place February 3-8 in Pau, France, and Dr. Nausheen Sadiq will be presenting exciting new research on iodine isotopic ratio analysis in kelp samples. BAL's Dr. Hakan Gürleyük and CEO Michelle Briscoe will also be attending this year's conference. Please contact us if you will be attending and you'd like to connect, or if you would like more information about this new method!

Battelle's Conference on Remediation and Management of Contaminated Sediments will be held February 11-14 in New Orleans and BAL's Dr. Stephen Springer and Jamie Fox will be attending. Stephen will be presenting a poster on an exciting new method that he developed for the determination of elemental mercury in soils. Please contact us if you will be attending or if you would like more information about this new method!

BAL's Business Development Director, Russ Gerads, will be attending the International Conference on Accelerating Biopharmaceutical Development in Carlsbad, CA from February 17-20. Schedule a meeting with Russ to learn more about our novel technologies for not just advancing biopharmaceutical development but achieving greater yield and reducing risk in your current operations through chemistry.