Elizabeth Madonick and Ben Wozniak will be heading down to Portland, OR on Dec. 5-6 to attend the Northwest Environmental Conference. As the region's largest environmental conference and trade show, NWEC is the "go-to" event for environmental professionals in the Pacific Northwest. Contact us if you will be attending and would like to meet up with Elizabeth and Ben!

That same week, you can find Jamie Fox and Russ Gerads in Las Vegas for the massive POWER-GEN International conference. Billed as the "World's Largest Power Generation Event," this conference provides comprehensive coverage of the trends, technologies, and issues facing the power generation sector. Jamie will be speaking on Dec. 6 in the Emissions Control I track on The Role of Selenium Speciation Analysis for Compliance to Aquatic Life Criterion. If you would like a copy of this presentation once it's available, you can request it here. And of course, if you will be attending the conference, please come find us at the talk and say hello!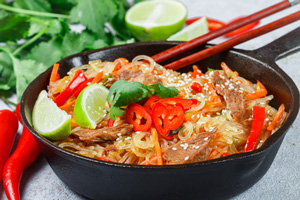 At Brooks Applied Labs, we are proud of our cultural diversity and the varied ethnic backgrounds of our employees. We believe that an inclusive work culture that embraces our differences is one of the keys to our success. And what better way to celebrate our diversity than with food! November 7th marked the 3rd Annual BAL International Potluck, where employees brought dishes from or inspired by their culture or heritage. The delicious dishes included Japchae from Korea, Swedish cinnamon rolls, German pot roast, Southwestern chili, a Maryland shrimp boil, and even British-inspired salt-and-vinegar potato chips. Already looking forward to next year's potluck!