In case you missed it, Brooks Rand Labs (BRL) and Applied Speciation and Consulting (ASC) officially merged on April 1, 2015.
As Brooks Applied Labs, we will not only continue to provide you with the best customer service and most cutting-edge trace metals and metal(loid) speciation analytical services available in the industry, but our combined resources will enable us to increase our capacity and offer an even more comprehensive selection of specialty metals analyses and consulting services.
BRL's strength in ultra-low-level mercury, methylmercury, and other mercury speciation analyses using cold vapor atomic fluorescence spectroscopy (CVAFS) combined with ASC's broad range of high-level metals speciation services mean that our clients can more easily get exactly what they need for their projects and applications that require the support of specialty metals analyses. With this merger, cutting-edge method development, superior data quality, outstanding customer service, fast turnaround times, and a wide-range of available deliverable formats are all available from one laboratory!
All staff from BRL and ASC are staying on in the new company, so please feel free to call or email your existing point of contact directly with questions or find out more by reading our merger letter. We will be operating as BRL as we transition and consolidate into Brooks Applied Labs later this year. We are all thrilled about this merger and will be in touch to share important updates with you in the coming months!
Our Client Services Manager, Tiffany Stilwater, will be attending the Reclaiming the Sierra Conference from April 20 – 21 in Sacramento, CA. Attendees, across all industries, come together to not only to visit the former Gold Rush sites, but to coordinate the needs of mercury impairment projects.
ACIL Policies and Practices Conference

President/CEO Michelle Briscoe will be meeting with other industry leaders at the American Council of Independent Laboratories' Policies and Practices Conference. The conference will be hosted in historic Arlington, Virginia April 20 – 22nd. This is an excellent opportunity to discuss best business practices, successes, and struggles, and to network with laboratories from all over the U.S.
Environmental Monitoring & Data Quality Workshop/strong>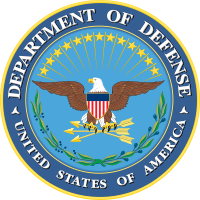 Michelle Briscoe and Technical Director Hakan Gürleyük on "Case Studies on Arsenic and Hexavalent Chromium: How to avoid false positives and increase data quality". We would enjoy connecting with you at this local workshop, let us know if you will be attending!